Hello, I'm
Marcel Mutsindashyaka
Join me in bridging the cybersecurity skills gap and making the digital world a safer place for all!
Why focusing on
Cybersecurity?
The ever-growing use of digital technology is causing a significant shortage of cybersecurity experts. According to a 2020 report by ISC2, there could be as many as 3.5 million unfilled cybersecurity positions worldwide by 2025, with 500,000 of those in the United States alone.
In addition, the lack of diversity in the industry is a major concern, as women and underrepresented minorities make up just 24% and 26% of the cybersecurity workforce, respectively. To ensure the safety of individuals, businesses, and governments from cyber threats, it is crucial to close the skills gap.
However, traditional education institutions and governments are unable to keep up with the demand for cybersecurity professionals.
Why me and
Why this initiative?
With over a decade of experience in the field as Technology Executive, I have witnessed the impact of the cybersecurity workforce shortage firsthand. Throughout my career, I have successfully trained and mentored more than 50 cybersecurity professionals from diverse backgrounds and helped them start their careers in this field.
My passion for cybersecurity and the persisting skills shortage has led to an influx of calls for mentorship and career guidance. As a result, I have launched an initiative to formalize the process and expand my reach.
As a former Chief Information Security Officer and current Chief Information Officer, I am committed to leveraging my extensive experience and professional network to mentor and guide aspiring cybersecurity professionals, particularly those from underrepresented minorities interested in transitioning to this career. As an individual belonging to a minority in the technology field, I can relate to the unique challenges faced by both aspiring and current cybersecurity professionals in this industry.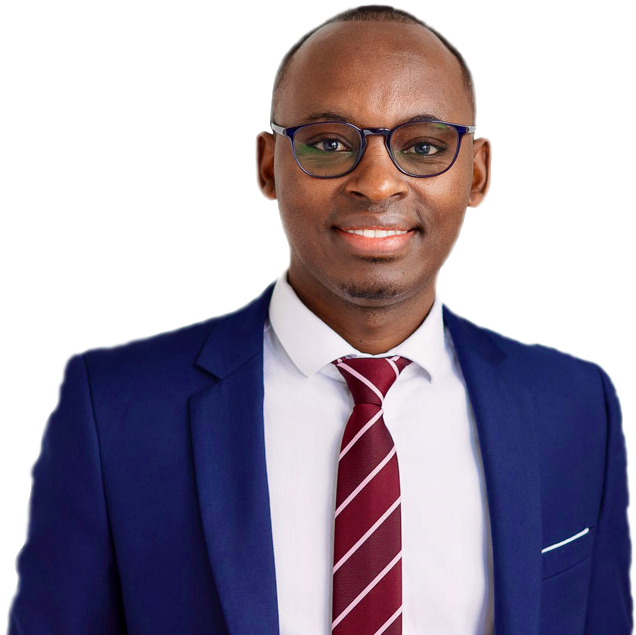 Why career in
Cybersecurity?
What are the reasons and steps involved in transitioning into a career in cybersecurity?
In high demand
Cybersecurity professionals are in high demand due to the rise of cyber threats in various industries, making it a stable and promising career path.
Impactful
As a cybersecurity professional, you have the chance to make a significant impact by safeguarding critical systems and infrastructure remain secure.
Rewarding
Cybersecurity offers a lucrative career path with competitive salaries and opportunities for growth and advancement within organizations.
Apply to the program
Apply by submitting the required application.
Get paired with a mentor
If qualified, you will be paired with a mentor.
Start the Program then Career
Stay committed and take advantage of this learning opportunities.
Testimonials
Here, you'll find real stories from people who have successfully transitioned to a career in cybersecurity with the help of my mentorship program.

"With the guidance of Marcel and hardwork I was able to develop the skills I needed to succeed. But be honest, it requires true commitment. I'm now a cybersecurity engineer and I love what I do."
Isabella Ramirez
Cybersecurity Engineer

Cybersecurity offered me a purposeful career and the opportunity to make a real impact. Thanks to Marcel's mentorship and training, I successfully switched to this fulfilling field and I have no regret.
Joshua Carter
Director of cybersecurity

I always had an interest in technology and cybersecurity, but I never thought I could make a career out of it from hospitality industry. I decided to take the leap and I'm now enjoying a challenging and rewarding career.
Emily Thompson
Cybersecurity Consultant

I was a fresh graduate, Marcel's mentorship and training gave me the confidence and skills I needed to successfully to start my careers. I'm working in a field that I'm passionate about.
Hyguette Ishimwe
BI & Data Analyst